Vidalia's Unique, Top Rated, Family Friendly Restaurant
Established in 1981, The TreeHouse Grill is a top-rated family-friendly restaurant located in Vidalia, Georgia that is well known for its pan-seared steaks, fried shrimp, and incredible sandwiches. Come ready for a casual, yet unique atmosphere tucked among the trees where you can dine indoors or outdoors. You can rest assured that there's something on the menu for any appetite in your family or group!
We can't wait to see you!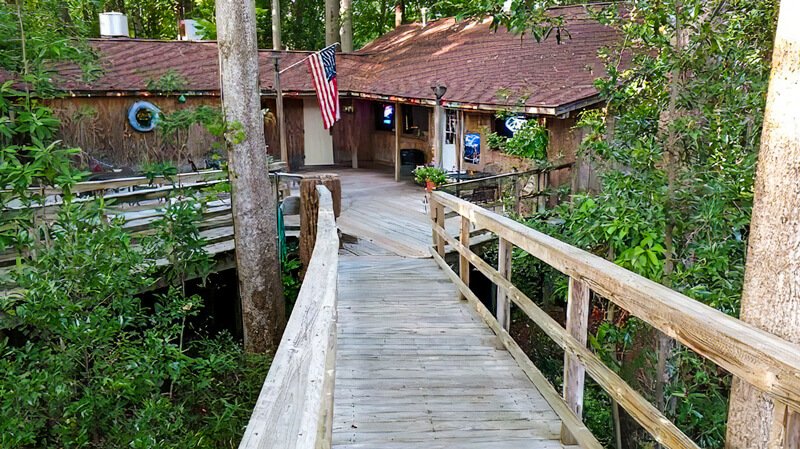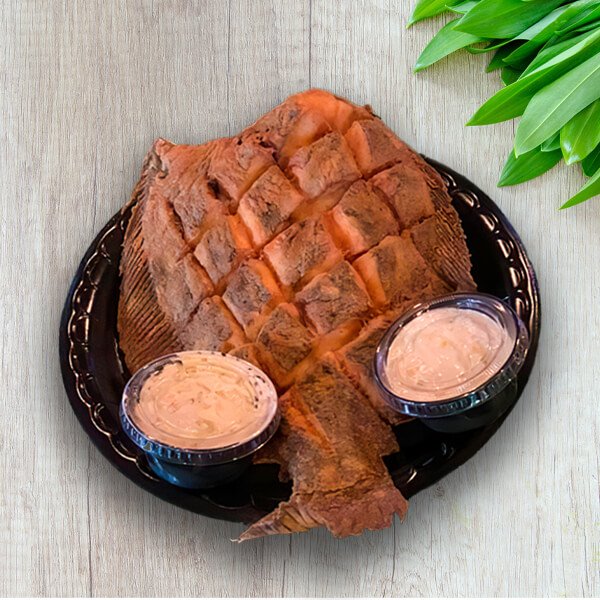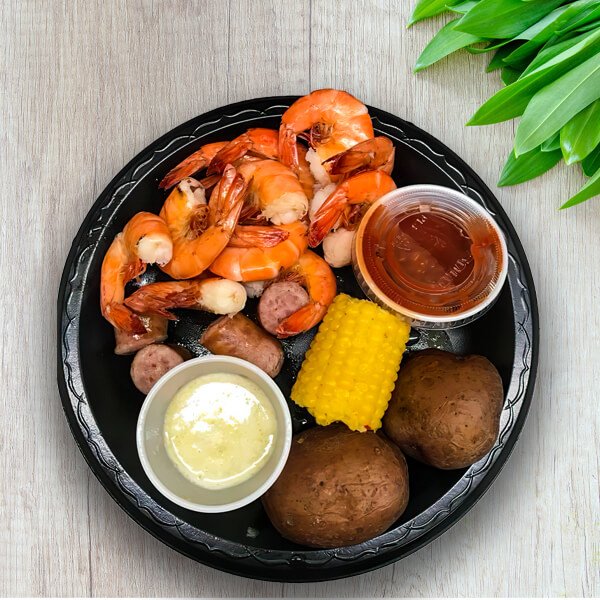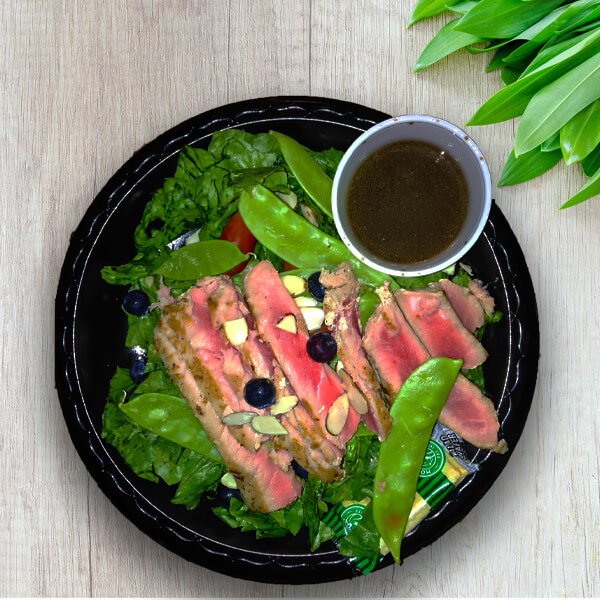 Shrimp Jammers ..... $10.75
Stuffed shrimp with Monterey Jack cheese and jalapeños.
Calamari ..... $6.75
Hand-battered fried and deep-fried.
Cheese Sticks ..... $8.75
Fresh Pork Skins ..... $3.50
Fried Dill Pickels ..... $5.75
Fried Mushrooms ..... $5.75
Hand-battered and deep-fried.
Onion Petals ..... $5.75
Hand-battered fried onions.
Fried or Pan Chicken ..... $9.95
Fresh cut chicken tender nuggets on a bed of lettuce with cucumbers, tomatoes, and a choice of dressing. 
House Salad ..... $2.95
Bed of romaine lettuce, tomatoes, cucumbers, crackers and a choice of dressing.
Extra Dressing ..... $.50
Salad Dressing Options:
Balsamic Vinegarette, Blue Cheese, Creamy Italian, French, Honey Mustard, Italian, Parmesean Vinegarette, Ranch, and Thousand Islands.
Catfish Strips ..... $12.75
Thinly sliced catfish filets battered in cornmeal and fried. Original to TreeHouse Grill!
Calabash Shrimp ..... $11.75
Small shrimp without tails that are hand-battered and fried.
Chicken Strips ..... $9.75
Hand-battered chicken tenderloins that are deep-fried. Try them dipped in buffalo or drunken style!
Buffalo Chicken Sandwich ..... $10.75
Chicken tenderloins covered in our own spicy sauce on a toasted bun.
Philly Cheese Steak ..... $12.75
A local favorite. Comes with peppers and onions.
Prime Rib Dip ..... $20.75
Thinly sliced prime rib served on a bun. It comes with au jus.
Shrimp PoBoy ..... $11.75
No one around does this better!
Steak Sandwich ..... $20.75
7oz pan-fried ribeye on a bun.
TreeBurger ..... $12.75
Our own uniquely flavored hamburger that makes you realize you're in Vidalia!
Chef's Choice Shrimp ..... $15.75
Enjoy these amazing shrimp pan-fried, deep-fried, or covered in our bang bang sauce. 
Crab Cakes ..... $18.75
Our crab cakes come pan-fried with a cajun kick!
Fresh Sea Scallops ..... $18.75
Get these pan-fried or deep-fried.
Prime Rib ..... $35.75
Cooked to perfection! Only available on Thursday, Friday, and Saturday nights.
Ribeye Steak ..... $35.75 / $45.75
Our ribeye steak entree is pan-fried with our special seasoning.
12oz ….. $35.75
16oz ….. $45.75
Salmon ..... $14.75
Fresh Atlantic salmon seasoned just the way you like it!
Sweet Potato Fries ..... $1.75
Zucchini Fries ..... $1.75
Beer, Wine, and Special Occasion Drinks
We serve a large selection of beer, wine, and specialty drinks daily.
Need catering for your next event? Contact us today! We can handle a party of any size and will completely take the worry out of your next gathering when it comes to food!
Hours of Operation
Monday: Closed
Tuesday: Closed
Wednesday: 5:30pm – 9:00pm
Thursday: 5:30pm – 10:00pm
Friday: 5:30pm – 10:00pm
Saturday: 5:30pm – 10:00pm
Sunday: Closed